With EcoDim's LED dimmers, you have the right solution for every situation. This is because they are universally applicable, user-friendly and of excellent quality. EcoDim also offers a complete dimmer package and you can always contact its knowledgeable and friendly customer service. In this article, you will read why EcoDim allows you to dim without worries!
Universal dimmers for every situation
A big advantage of EcoDim's dimmers is that they are suitable for any situation. This is because they all work on phase cut. A phase cut dimmer is compatible with 90% of LED lamps. If you still want to dim lamps that work on phase cut, you can choose EcoDim's RLC dimmers (they work on both phase cut and phase cut). Moreover, all major brands of cover material fit EcoDim's dimmers. This ensures that you can continue to use your favourite cover material. Suitable brands of cover material are: Berker by Hager, Busch-Jaeger, Gira, JUNG, Kopp, Merten by Schneider and PEHA. So there is a solution for every dimming situation.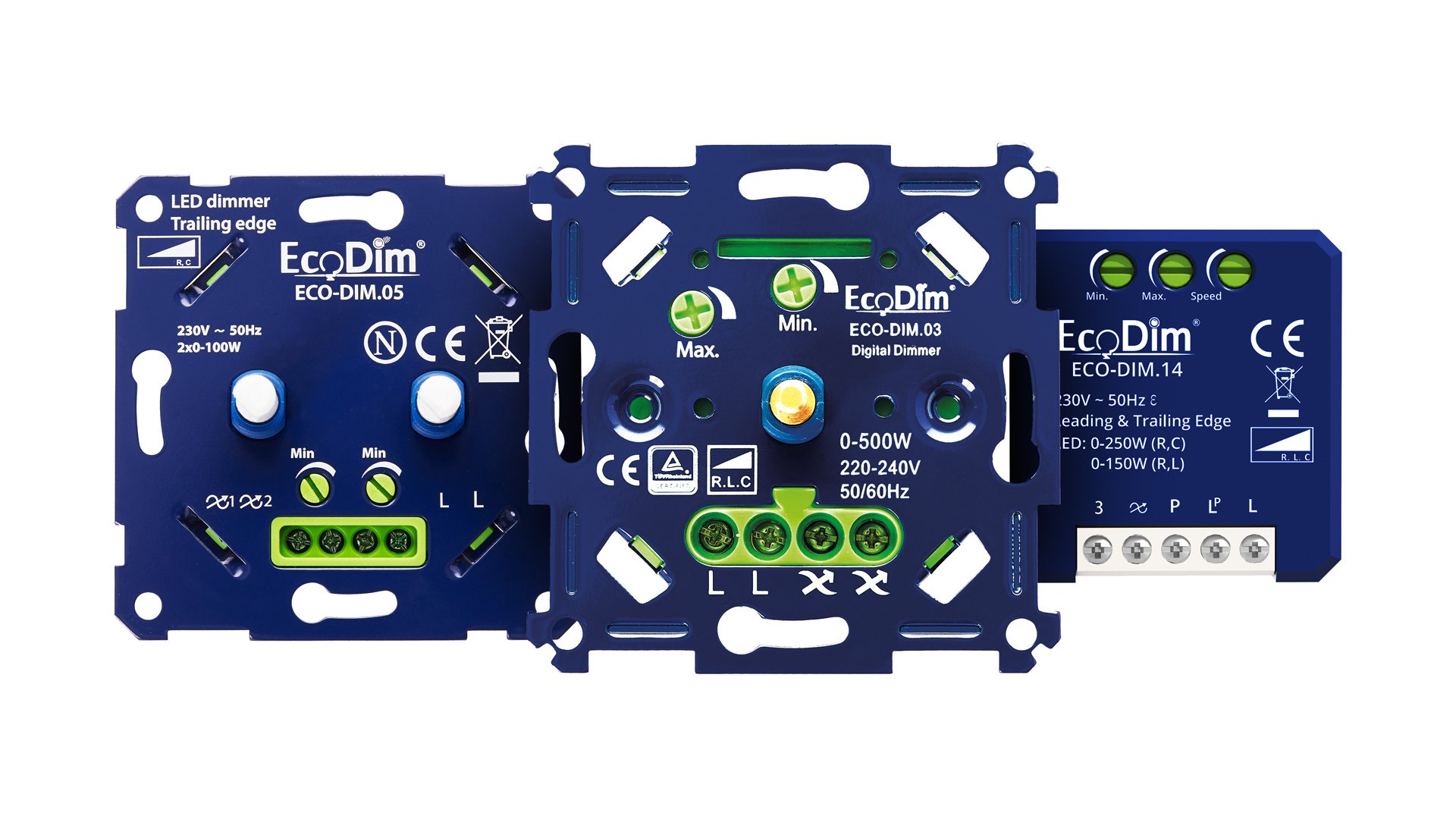 Complete dimmer package
The EcoDim dimmer package is very complete. It includes conventional dimmers and smart dimmers. The range includes dimmers with large wattages, duo dimmers, dimmer switches, dimmer modules, and cord, floor and plug dimmers. EcoDim also has recessed spotlights, Zigbee lamps and LED dimmer accessories (including dimmer stabilisers and cover materials). The smart dimmers in EcoDim's range work with the Zigbee, WiFi and Z-Wave protocols. This makes the smart home package suitable for almost all systems. As a result, EcoDim has a range that the installer can use perfectly.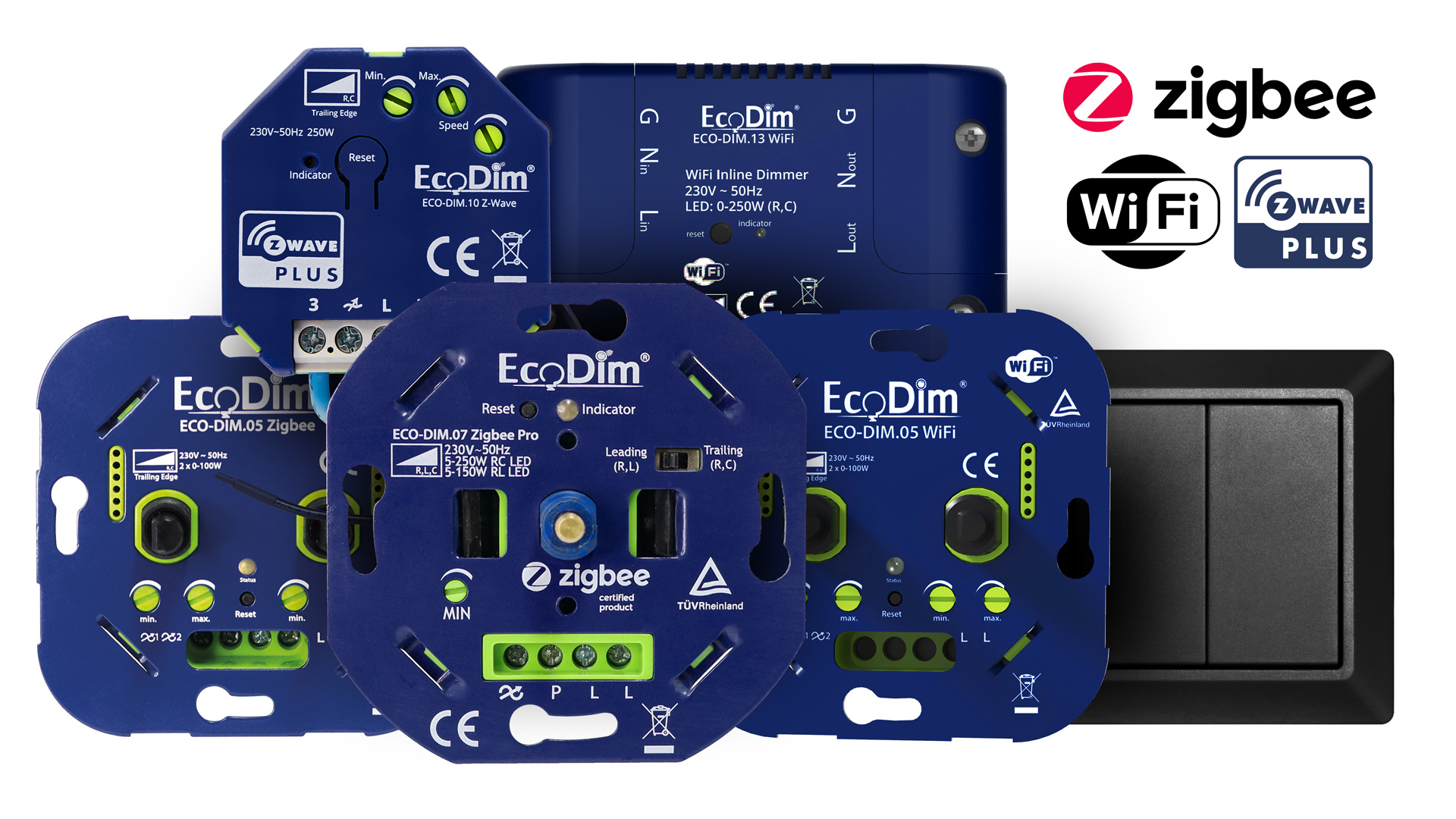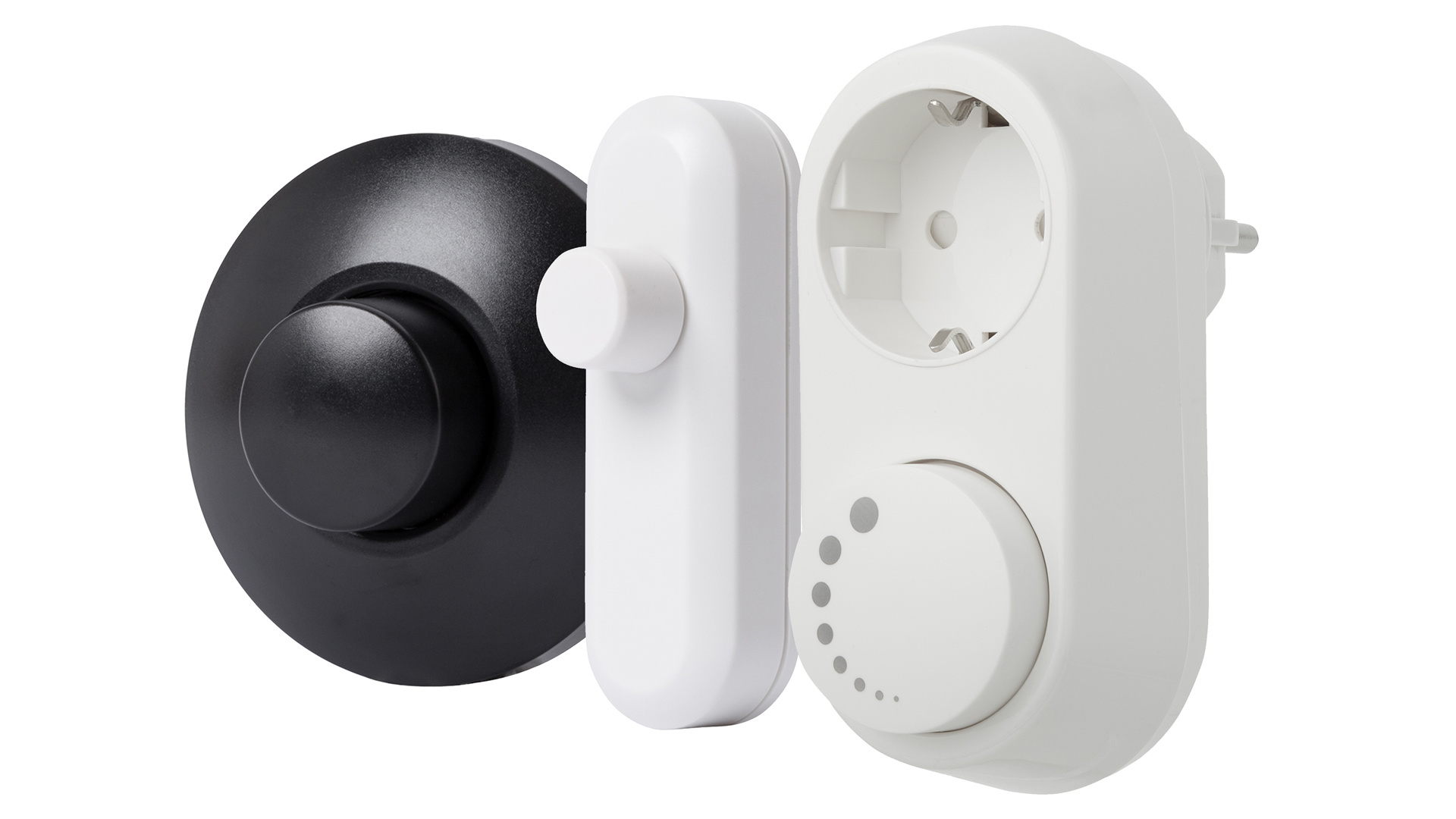 Quality, user-friendly and easy to adjust
With EcoDim, you can count on quality dimmers. They have extremely low minimum powers (0 watt) and high maximum powers (varying between 50 watts and 500 watts). This ensures that you can connect all kinds and sizes of light groups. Furthermore, you can easily adjust the dimmers. The EcoDim dimmers have MIN & MAX settings. With these adjustments, you set the optimal dimming range. In addition, these functions ensure that the light remains stable in the highest and lowest light levels. These settings are very user-friendly. In fact, they are easy to adjust with potentiometers. Moreover, the dimmers are easy to connect. You can connect them 2-wire. As a result, you do not need a zero wire, so there is no need to draw an extra wire in existing situations. With EcoDim, buzzing and flashing lamps/dimmers are a thing of the past!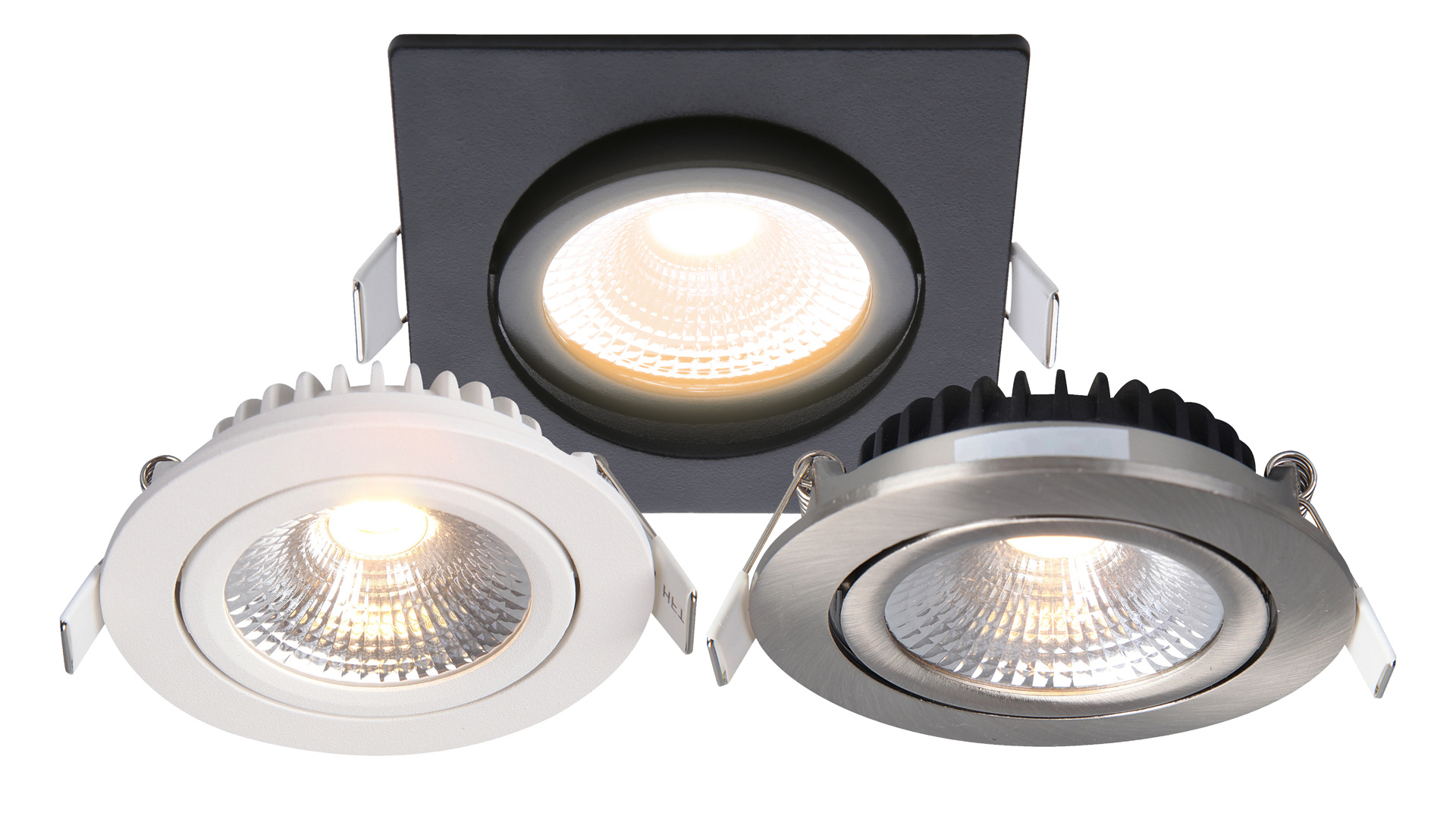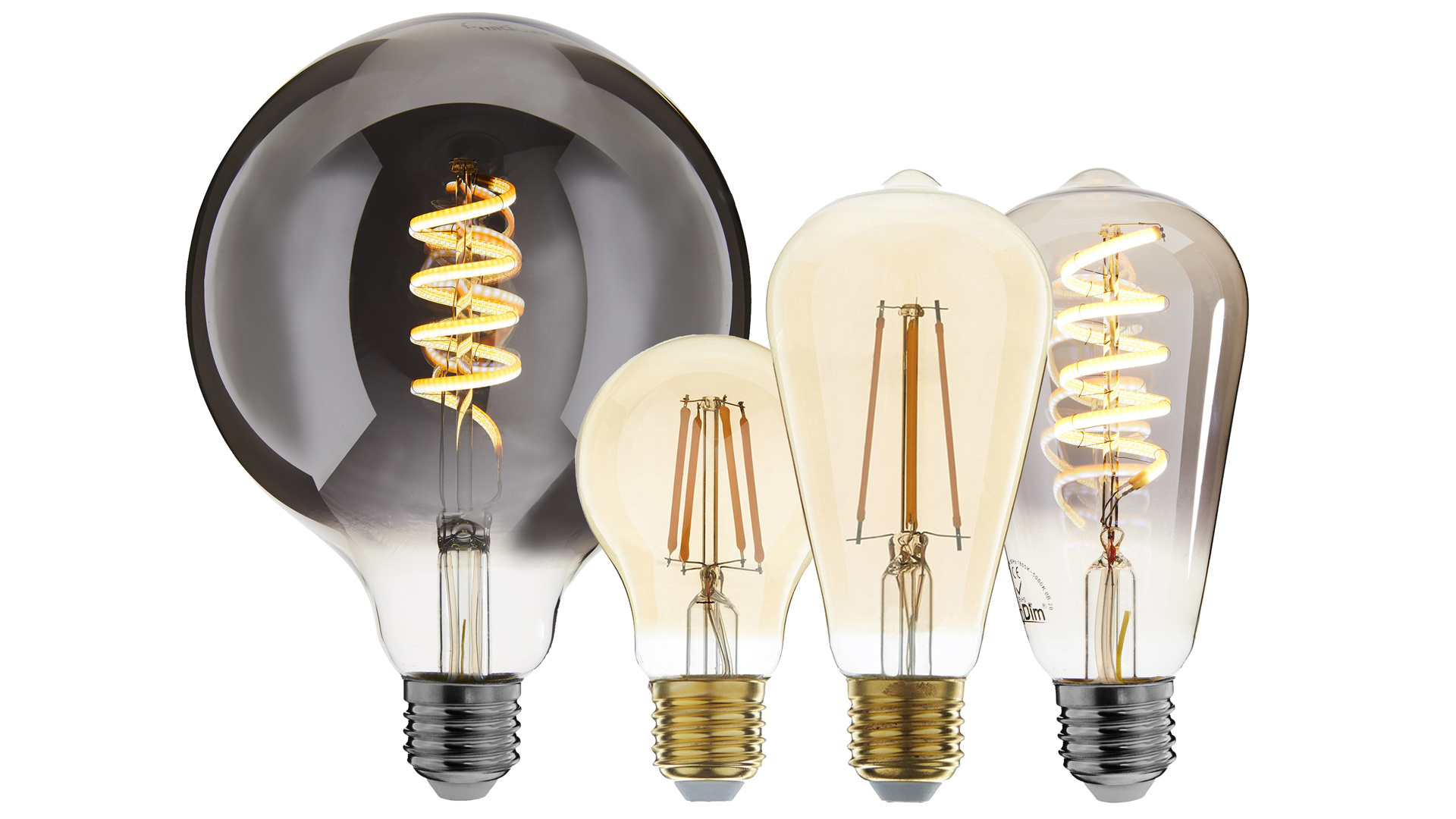 Excellent customer service
Should you still encounter problems while installing the dimmers, you can always contact customer service. The customer service team can tell you everything about the different products and will be happy to help you with any problems. Customer service can be reached via email([email protected]) or by phone (+31 (0)314-728457). The EcoDim team contains people with a lot of knowledge about (smart) dimmers, electricity and LED lighting, among other things. You can contact them for the right advice.
Dimming without worries
Do you want a solution for every dimming situation where ease of installation and quality are paramount? Then EcoDim is the right brand for you! EcoDim is the supplier for universal (smart) dimmers. The dimmers are perfect for installers who want to save time, simple installations and worry-free dimming!
Want to know more about EcoDim's products? Check out the product range here!