Posted on
By Jorien Vriese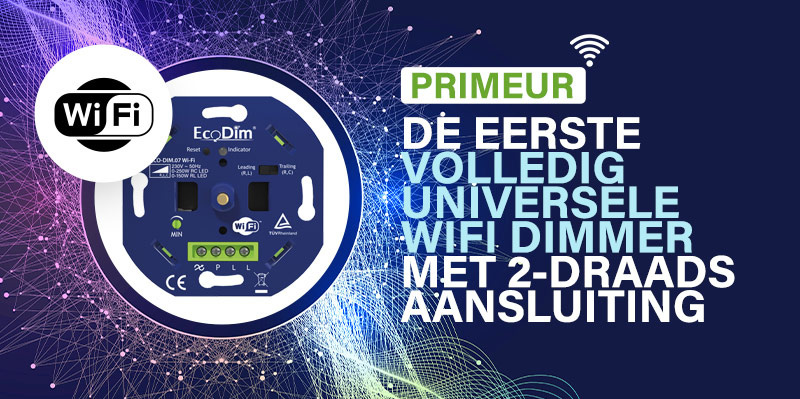 ✓ WiFi ✓ Push/Turn ✓ Suitable for all A-brands of cover material ✓ RLC (phase on and phase off) ✓ 0-250W LED ✓ Optimal dimmability & light stability ✓ Manual MIN potentiometer and automatic MAX detection ✓ Small mounting depth ✓ 2-wire connection (no zero wire required) ✓wire connection (no neutral wire required) ✓ Suitable for two-way switching with momentary-action switch ✓ Silent dimming ✓ Soft-start system ✓ TÜV certified
We proudly present the first fully universal WiFi dimmer! This allows you to control 'dumb' LED lamps via a WiFi smarthome app anyway, smartly. And no smarthome app (yet) available? No problem. The LED dimmer can also be used completely traditionally (with push/swivel buttons). This way, the installation is completely future-proof.
Fully universal
The ECO-DIM.07 WiFi is fully universally applicable because it fits behind all brands of cover plates (Berker, Busch-Jaeger, Gira, JUNG, Kopp, Merten by Schneider, Niko and PEHA), is suitable for both dimming technologies (RLC/phase cut and phase cut) and has a very large connection capacity for LED (0-250W LED). This makes the dimmer suitable for almost any installation.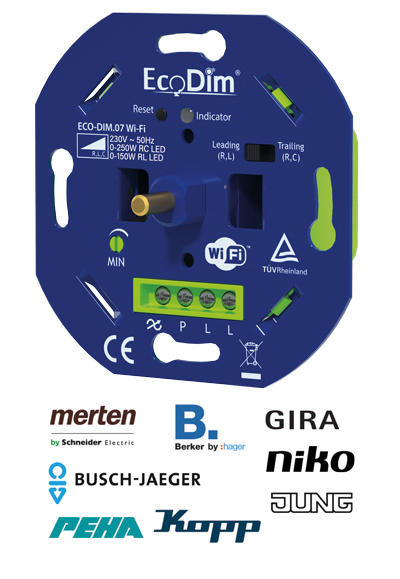 The dimmer also has protection against overload and interference signals, a soft-start system and is fully TÜV certified. The dimmability is also outstanding; stable and noiseless all the way from 100 to 0.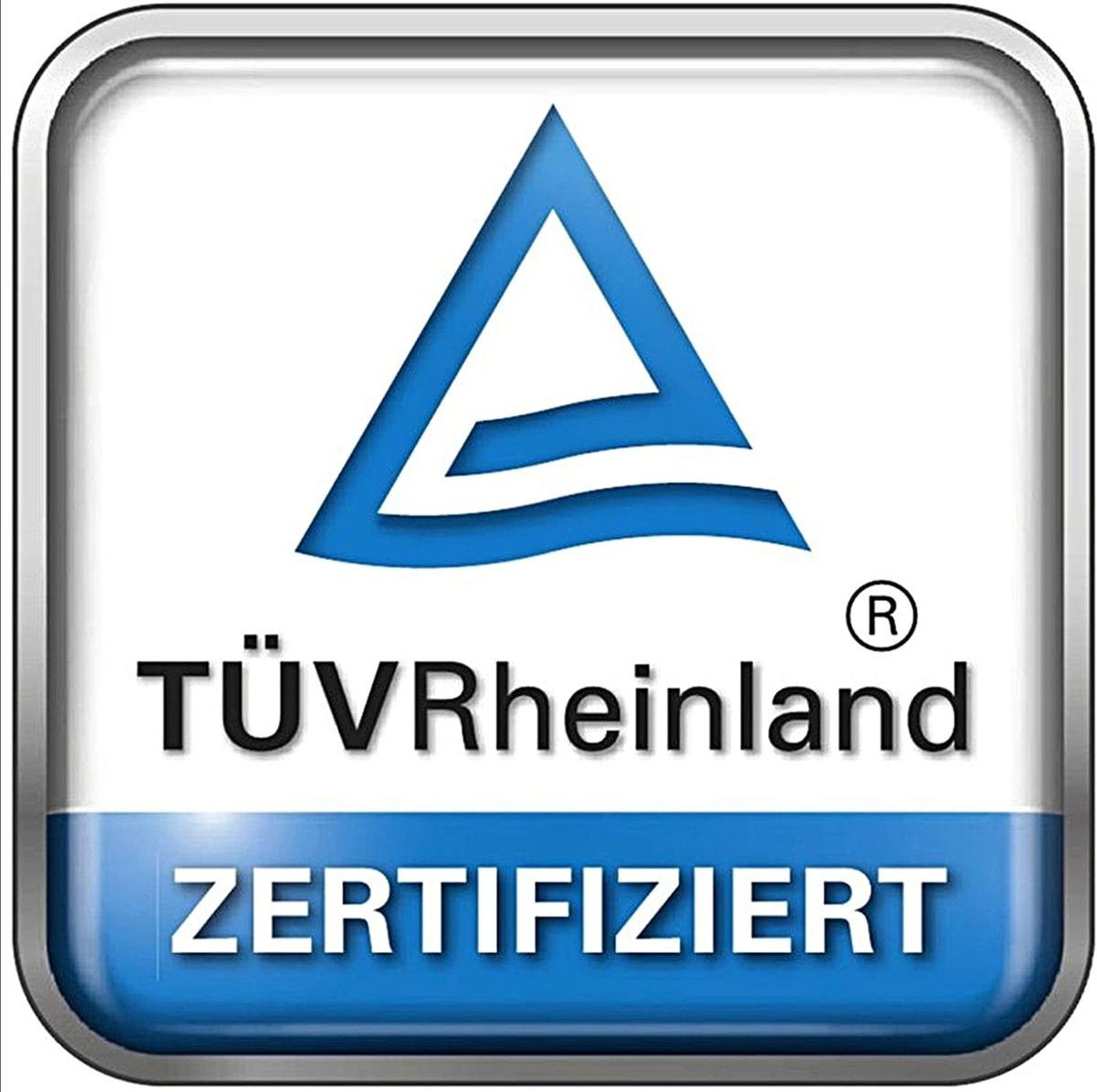 Easy installation
Finally, installation is also very easy. For instance, the dimmer has a 2-wire connection (no neutral wire needed), it has a user-friendly MIN potentiometer and an automatic MAX detection (for stable light in minimum and maximum light levels) and it has a very small recessed depth (23 mm). Also, the dimmer can be used in changeover switching - with a pulse switch as the changeover switch.

In short, another very user-friendly and future-proof LED dimmer with which you can dim without worries!

The EcoDim WiFi dimmer will be available around the turn of the year.
Want to know more? Then go to the ECO-DIM.07 WiFi led dimmer.