Zigbee, Z-Wave or WiFi?
Zigbee, Z-Wave and WiFi are the most popular smarthome protocols. But what are the differences and which one is suitable for my installation? I will help you with that in this article.
The main features per protocol in a row:
Zigbee
Z-Wave
WiFi
Hub required:

Yes, with Zigbee connection

No, with Touchlink connection

Yes
No, at WiFi router
Network
Open
Closed
Open
MESH network
Yes
Yes
No
Max. number of connectable devices
Between 50-65,536
depending on the hub
Between 40-232
depending on the Hub
10
Energy consumption
Low
Low
Higher than Zigbee and Z-Wave
Frequency
2.4 GHz
868 mHz
Network stability
Less than Z-Wave, but better than WiFi
Better than Zigbee and WiFi
Least because of multiple devices on WiFi network
Response speed
Good
Less than Zigbee and Z-Wave
Good
Popular smarthome systems

Amazon Alexa
Philips Hue
Homey
Futurehome
Trust
Aduro Smart
Aeotec SmartThings
WINK

FIBARO
Homey
homee
Futurehome
WINK

Amazon Alexa
Nedis
Trust
Woox
Hombli
Homeylux
Calex
Kruidvat
LSC Smart connect (Action)
Smart life
What does this mean concretely?
Zigbee

The Zigbee protocol is an open standard that enables a wireless connection between short-distance devices. The basis for creating a Zigbee network is a Hub, as this Hub sets up the Zigbee network. Once you have a Zigbee network, you can start connecting devices to it. The devices together form a so-called MESH network. This means that the devices can communicate with each other. This makes it possible to achieve a long range because the devices reinforce each other. In theory, it is possible to link as many as 65,536 devices together in a single network.
In addition, Zigbee devices are often energy-efficient in use because the Zigbee chip consumes little power. The Zigbee protocol uses the 2.4GHz frequency. This makes the range somewhat shorter compared to its competitor Z-Wave. Of course, you always need a Hub for a Zigbee network, which can be perceived as a disadvantage. Another disadvantage is that some providers of the Zigbee Hub shield it in such a way that not all devices are compatible with it.
EcoDim offers in this:
Z-Wave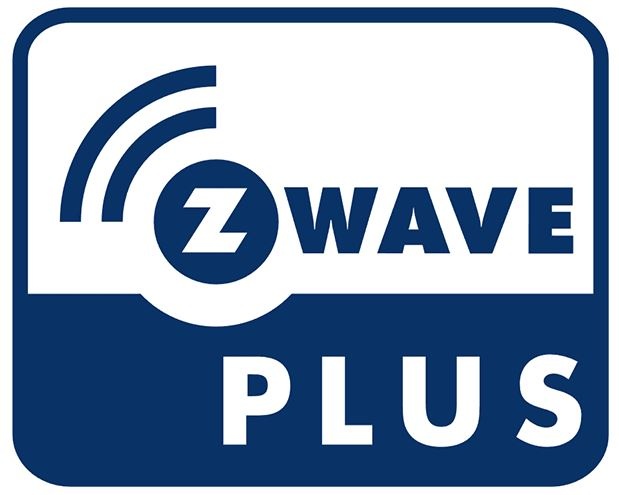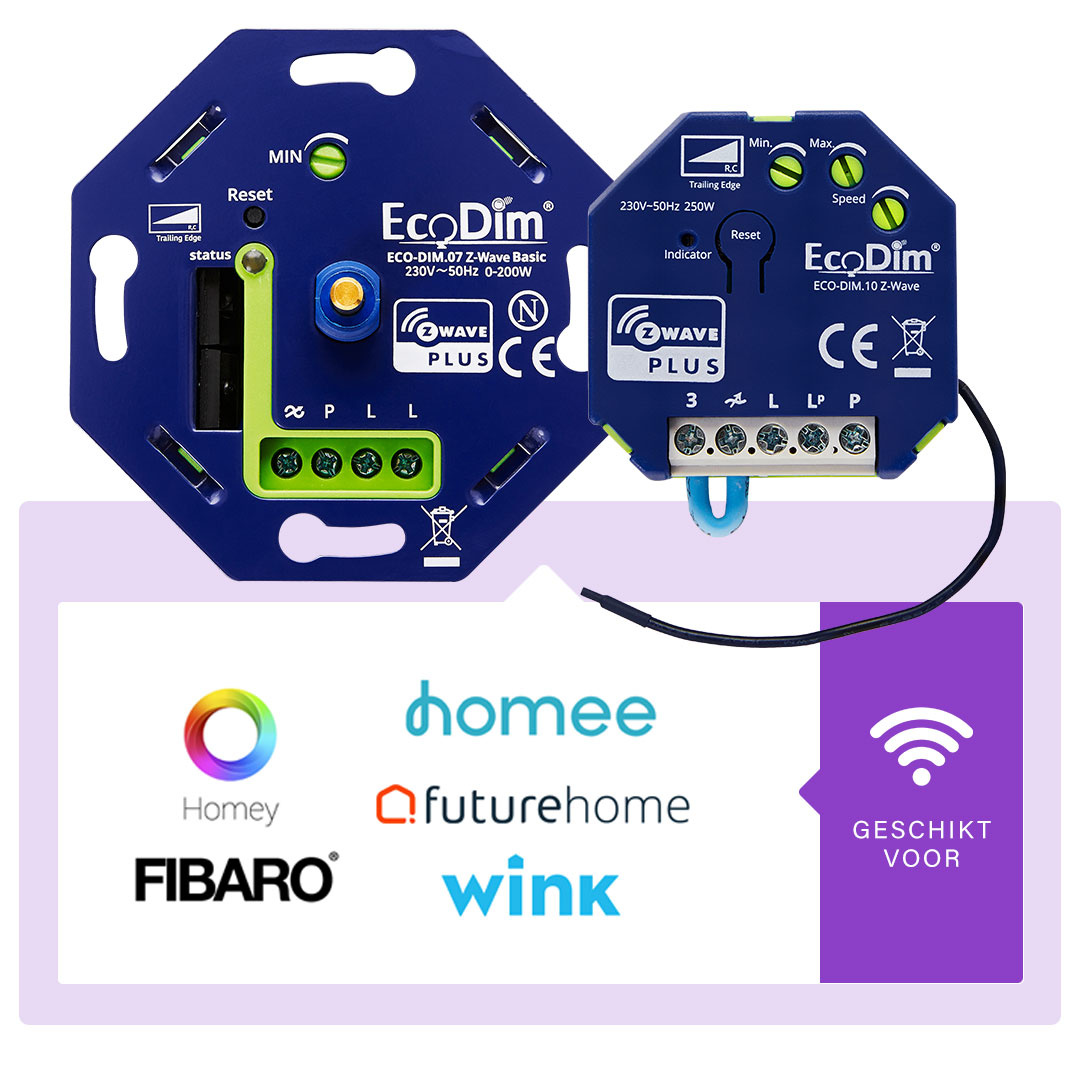 As with the previous protocol, Z-Wave uses a MESH network to allow devices to communicate with each other. The Z-Wave protocol uses the 868 MHz frequency. This low frequency allows the signal to pass through walls more easily, for example, which means the range is considerably greater than with the Zigbee protocol, for example. A Z-Wave device has an average range of ±24 metres indoors and up to 90 metres outdoors. In contrast to this great range, however, the data transmission speed is a lot slower, which means that commands come over just a bit slower than with a Zigbee or WiFi device.
Z-Wave devices, like Zigbee devices, are energy-efficient to operate. One disadvantage is that Z-Wave chips are a lot more expensive which often results in higher prices. In addition, in a Z-Wave network you can only link up to 232 devices. This seems like a lot, but the larger the home is, the faster you will also reach this number of devices.
EcoDim offers in this:
WiFi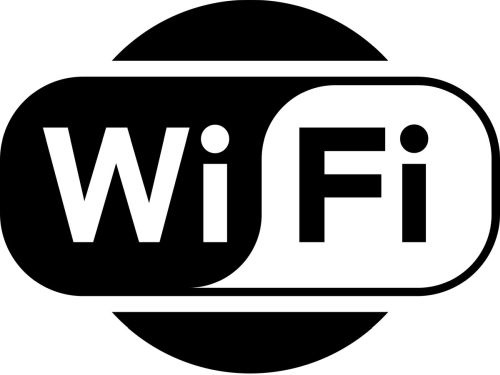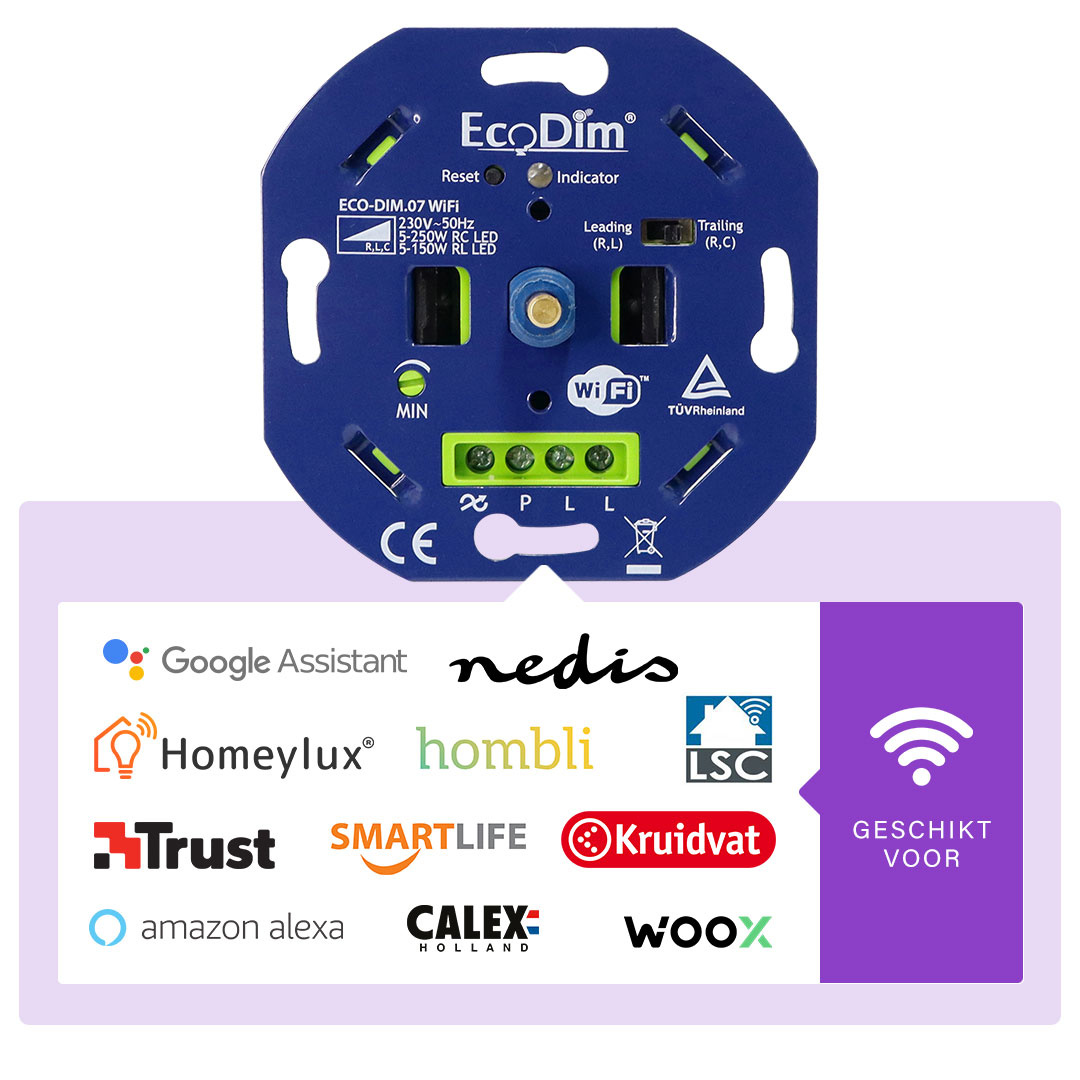 The WiFi protocol is very accessible for those who want a small smarthome installation. All households do have a wireless WiFi network. The threshold to start using WiFi devices is therefore very low. At the same time, this is also a disadvantage, because many devices inside the home already use this network, which in turn can cause interference and noise. In addition, fewer devices can be connected to a WiFi network than to a Zigbee or Z-Wave network.
A big advantage of WiFi is that indoor network coverage is often already good. So you can connect WiFi devices to the router anywhere in the house. Because WiFi is already so widely accepted, the prices of these devices are often also a lot lower than its counterparts. Unfortunately, devices using WiFi are less energy-efficient than Zigbee and Z-Wave devices, for example. This results in the fact that e.g. on a WiFi dimmer at least 2 LED lamps should be connected for optimal dimmability. This is in contrast to at least 1 LED lamp on Zigbee and Z-Wave dimmers.
EcoDim offers this: